StrEETSTYLE WOMEN: HOW TO DRESS LIKE THE CELEBRITIES? 
Celebrities, whether in the music industry or the film industry, are true fashion influencers. For each of their outings and appearances in the city, their outfits are meticulously studied to highlight a trend. Each of them has her own way of showing off a modern and effective streetstyle look. However, it is important to know that dressing like a celebrity is not something you can improvise. Here are a few tips and tricks to help you adopt their best looks withoutgetting carried away.
What exactly is the streetstyle look?
The vast majority of experts say that the younger generation was behind this new and rather atypical style. In fact, during the 1950s, particularly in the United States, young people who were 'bored' and above all fed up with the excessively strict lifestyle of the time rebelled. The movement was accompanied by a great revolution in clothing. During this period, the codes and principles of society were challenged and a completely new style was introduced. The American milliner and fashion editor Bill Cuningham was one of the first people to take an interest in street fashion. In the 1960s, he photographed mainly street looks, focusing only on the combination of clothing pieces, without focusing on the person.
Women's streetstyle: definition
Streetstyle, as the name suggests, refers to urban fashion. It is fashion that has evolved in the urban environment, not on the catwalk or at the initiative of the big designers. Women who go to work, who walk the streets of the big fashion capitals, who enjoy shopping or who queue for a takeaway coffee are the ones who carry the codes of streetstyle. It is important to note that street style has no particular rules. The focus is on how they combine wardrobe basics with pieces and accessories that add a touch of originality and fantasy to the outfit, making it original, chic and trendy. Just like magazines and catwalks, the street is now inspiring the fashion world.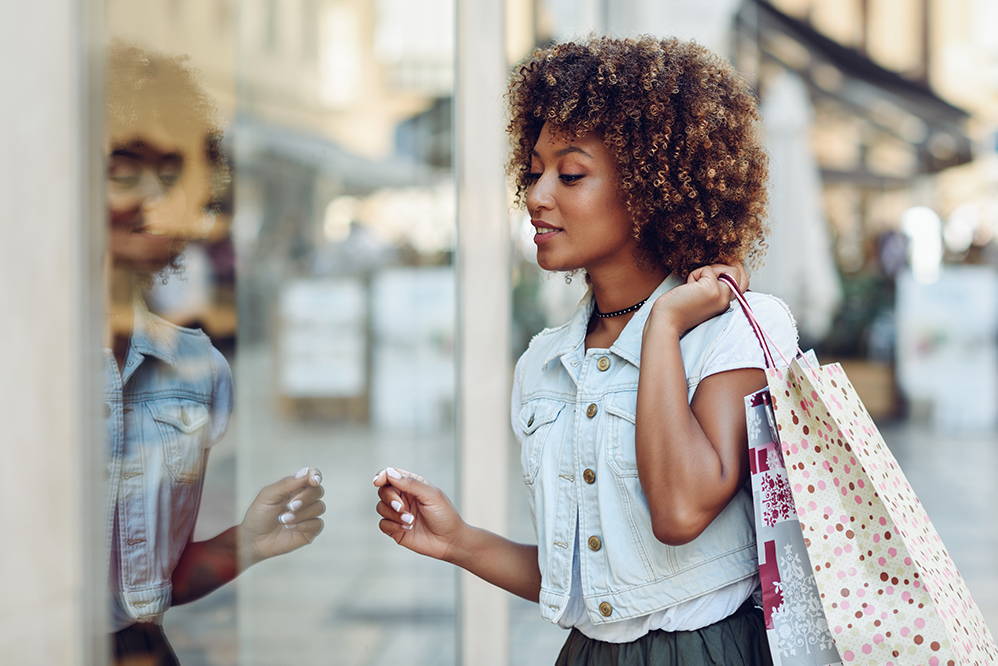 Jeans: the key piece for a woman's street style look
Denim trousers are undoubtedly THE basic piece of clothing that everyone must have in their wardrobe to compose a woman's streetstyle look. Slightly washed, destroy without overdoing it or completely blue as new, they come in an infinite number of cuts, from slim, flare and bootcut to boyfriend and XXL models. Anything goes, as long as it's trendy and the right size, and above all with the right pieces. For celebrities, denim trousers are the foundation of the outfit. They are no longer the default garment for Sundays or casual outings. Celebrities use them to show off their lanky or luscious figures with style and elegance.
Representing generation Z, singer Dua Lipa has mastered the art of wearing XXL jeans to perfection. During her urban appearances, she would wear high-waisted oversized jeans topped with a leather trench coat. To balance the proportions and avoid looking too much, the New Rules performer opted for a crop top and a mini-bag. The outfit is all about comfort, while remaining stylish and modern. You can adopt the look for a walk in the city or a restaurant with your girlfriends.
The jacket is also inseparable from the women's streetstyle movement. Narrow, wide, long or short, this typical piece of working girl clothing simply adds a refined and elegant touch to the outfit. It's the most visible part of the outfit when you're walking down the streets of your city. Even though Californian stars have the privilege of living in mild and hot weather all year round, they have decided not to skip this classic wardrobe item. To complete women's streetstyle looks, celebrities are turning to blazers or leather jackets to cover their shoulders. Bright colours and patterns are favoured to attract even more attention and stand out in the crowd.
Trendy chic mum Jessica Alba wears the military style jacket in a chic and elegant way. To feminise the outfit, she pairs it with slim leather trousers, colourful stilettos and a leather shoulder strap. Although it's pretty casual, this look is perfect for work, going out with friends and shopping.
Australian supermodel Miranda Kerr opted for an extra-long, colourful coat that fit her body perfectly and served to cover up a rather comfortable look with black trousers and top. Vertiginous high heels completed the look for a feminine touch and sexy edge. Although relatively simple, Miranda Kerr's streetstyle women's look is ideal for travel, but also for going out for a drink on the terrace.
The jacket is also a frequent feature of American actress and model Olivia Palermo's streetstyle looks. For a casual chic look, she goes for a boyfriend coat worn on the shoulder over ¾ length trousers and a jumper. Leather loafers and an XXL handbag complete the look. The rather casual outfit is still elegant and neat for the office. You can even wear it without any hesitation during your business meetings. Take a look at our trendy models!
The dress: for a feminine and stylish look
The dress is the ultimate feminine piece of clothing. Today, it allows you to compose a streetstyle look in all simplicity, without any headaches. Flowery, bohemian, romantic or solid-coloured, it is the perfect companion for the beautiful days. Ankle-length, short or midi, the length depends on your body shape as well as your own taste and clothing preferences. To avoid overloading the figure, it is preferable to choose a light, fluid and airy cut and version. For celebrities, especially for streetstyle outfits, the dress is often offset with rather unexpected clothing pieces. The classic combo in women's streetstyle fashion remains the dress and the denim jacket. To bring a certain personality to your look and accentuate this street style, don't hesitate to wear it with classic trainers or models with large soles. Comfortable, they are perfectly suited for city walks as well as for lunches and seminars in the countryside.
In one of her female streetstyle looks, Jessica Alba wears her long floral dress with a basic denim jacket and flat sandals for a casual yet stylish look. For a young mother who likes to go out with her children on a regular basis, the outfit is ideal for lunches at restaurants. It will keep you stylish and modern in a comfortable combo.
For the American-Cambodian star Angelina Jolie, the dress The long dress remains one of her favourite streetstyle pieces. For her family outings, she opted instead for a long-sleeved, slightly pleated model, sublimated by a belt worn at the waist. To pull off one of Mrs Smith's street looks, don't forget to wear flat sandals. This way you can move around in the most comfortable way possible, while still looking stylish and modern. To emphasise her beautiful, long figure, Angelina Joli keeps her top as close to her body as possible in her street style look for women.
T-shirt and crop top in the women's streetstyle look
The T-shirt is also an inseparable part of the streetstyle wardrobe. With its "casual" side, it risks giving that unfortunate impression of disorder and carelessness. To avoid this "underdressed" look, it is therefore important to choose the pieces you decide to combine with it. When it comes to streetstyle looks, the T-shirt can be oversized, have a simple or strong message or be completely neutral. In recent years, the crop top has made its way into the category of streetwear, especially among the younger generation. Vanessa Hudgens wears it in a thousand and one ways, for stylish, daring and elegant looks. For comfort, she simply combines it with jogging trousers and faux fur flip-flops to feminise the look. She then wears a slightly loose-fitting , sleeved style with leggings and platform sandals to walk the city streets in style.
Celebrities are among the personalities who highlight the streetstyle look with great elegance and originality. To adopt this street style, which still has a bright future, it is important to choose the right basic pieces according to your morphology and the latest fashion trends, and to combine them with suitable clothes that make the look modern, harmonious and stylish. Visit Loela.co.uk Click here to shop for beautiful, trendy pieces and create stylish women's streetstyle outfits.